Our company
We are Receptel, your hospitality and facility specialist
Since 1993, Receptel has specialised in reception services for businesses and government agencies in Belgium. We have the know-how and resources to meet your needs and expectations.
Why choose Receptel?
In every contact with clients, guests, colleagues and partners, we approach people as we would like to be treated ourselves. Our culture is based on three core values that everyone within our organization always propagates.
Reliability

The long-standing relationships with our clients are proof of their satisfaction. Some we have known for decades. They regard Receptel as the market leader in reception services in Belgium.

Quality

Receptel places great emphasis on comprehensive coaching and career guidance. Through various training programs, our employees have the opportunity to fully grow in their job.

Personal contact

With us, every client and reception specialist is assigned a dedicated contact person as their primary point of contact.
Family business with engagement
Since 2022, Receptel has been a subsidiary of Armonia, a leading international player in hospitality and facility management. This family-owned business employs 16,000 people in 8 countries and has an annual turnover of 400 million euros. Patrick Thélot, who started with hotel and reception services in Paris in 1974, remains closely involved with the company.
Meet our heroes
From day one, we strive to be the best employer in the hospitality sector. We invest heavily in the training, development, and happiness of our staff. They reward us—and our clients—every day with their energy and engagement, delivering an amazing experience to your visitors and employees. That's why our clients usually opt for a long-term partnership with Receptel.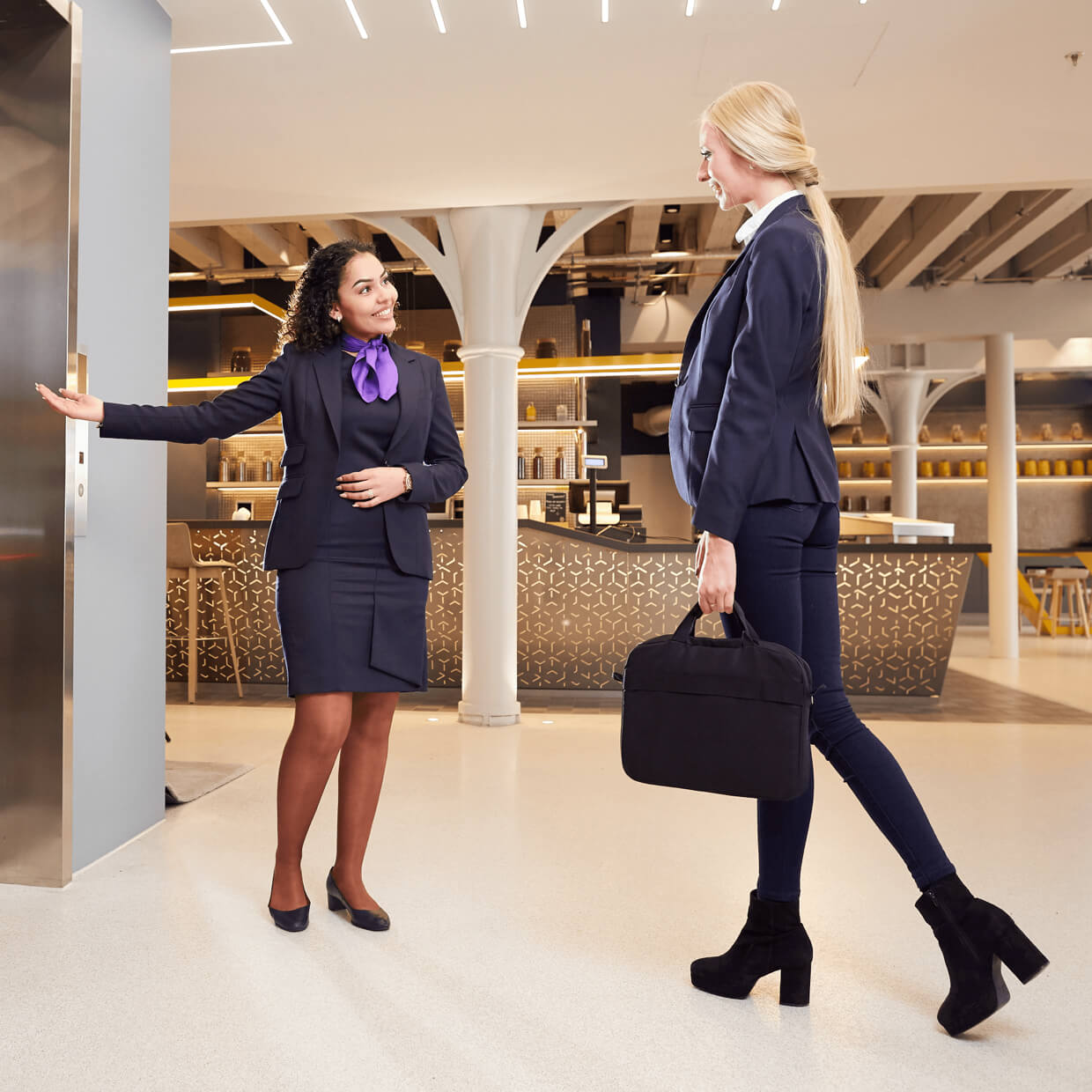 Culture of innovation
The world of hospitality is changing at lightning speed. And we change with it. Indeed, we push innovation forward where we can! This is because we constantly stimulate the people around us towards a service of tomorrow that is even better, more fun and above all more hospitable. This makes bouwens& the 'pioneer in hospitality'.
Get to know our team
The team at Receptel continually innovates in personalised service delivery. Every day, we focus on creating unforgettable experiences for everyone who interacts with us: our clients and their guests and employees, our partners, and our colleagues. Get to know our professionals.
Caroline Saeremans
Business Unit Manager
Natalie De Meulder
Billing & HR Coordinator
An De Bleeckere
Operations Manager
Ellen Vandiest
Business & Recruitment Manager
Gaëlle Vanderbeken
Planning
Elisabeth Beelen
Business Partner
Julie Lauwers
Business Partner
Sarah Vanden Broeck
Business Partner
Sabrina Vermeir
Business Partner